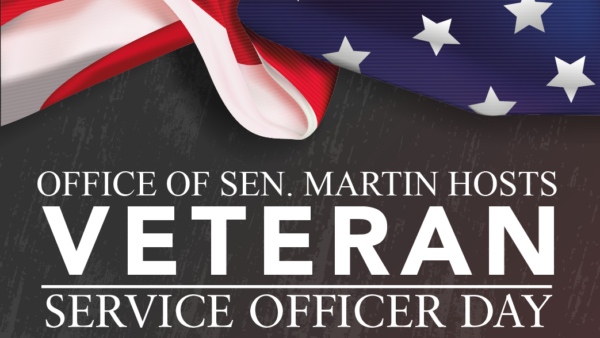 STRASBURG – As Pennsylvanians prepare to celebrate Veterans Day this weekend, Senator Scott Martin (R-Lancaster) is reminding community residents that his team will host special office hours for veterans on Monday, November 13, from 9 a.m. to noon at his office in Strasburg.
Martin began hosting Veteran Service Officer Days in September to connect more local military heroes with the benefits they earned by serving our country. As part of the event, a VFW Veteran Service Officer will be available to assist veterans and their families who have questions or need assistance with health care, disability claims, GI bill assistance and other veteran benefits.
Local individuals or family members are encouraged to schedule a specific time to meet with a representative by contacting Martin's office at 717-397-1309 to ensure their questions are answered. Veterans are encouraged to bring their DD-214 or Veterans DD-214 for prompt assistance.
Martin's district office is located at 135 East Main Street, Suite 1-A in Strasburg.
CONTACT: Jason Thompson